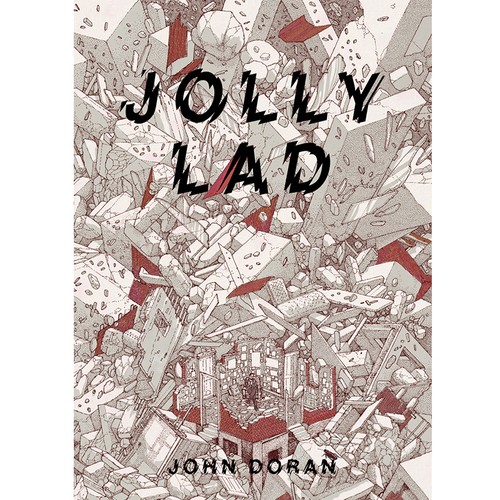 Jolly Lad
| Format | Price | Buy |
| --- | --- | --- |
| Jolly Lad Hardback | £23.00 | |
| Jolly Lad Paperback | £14.99 | |
Sorry, Jolly Lad is out of stock.
Description
Jolly Lad
Jolly Lad is a memoir about the recovery from alcoholism, habitual drug use and mental illness. It is also about the healing power of music, how memory defines us, the redemption offered by fatherhood and what it means to be working class.

"This is not a 'my drink and drug hell' kind of book for several reasons – the main one being that I had, for the most part, had a really good time drinking. True, a handful of pretty appalling things have happened to me and some people that I know or used to know over the years. But I have, for the most part, left them out of this book as they are not illuminating, not edifying and in some cases concern other people who aren't here to consent to their appearance. Instead this book concentrates on what you face after the drink and the drugs have gone."

Jolly Lad is about gentrification; being diagnosed bipolar; attending Alcoholics Anonymous; living in a block of flats on a housing estate in London; the psychological damage done by psychedelic drugs; depression; DJing; factory work; friendship; growing old; hallucinations; street violence and obsessive behaviour – especially regarding music
and art.

About the author
John Doran is the co-founder and editor of The Quietus website. He lives in Hackney, London, with his girlfriend and three year old son and has written for the BBC, the Guardian, The WIRE, Metal Hammer, The Stool Pigeon, VICE and many others. He is also an occasional broadcaster for NOISEY and BBC TV and radio.
Reviews
"The work of a real writer propelled by that most vital of properties, self-doubt. John Doran has confected a book that is a hoot: a cheerful, balanced, beautifully wrought, un-self-pitying and weirdly objective study of himself and his multiple addictions."
JONATHAN MEADES